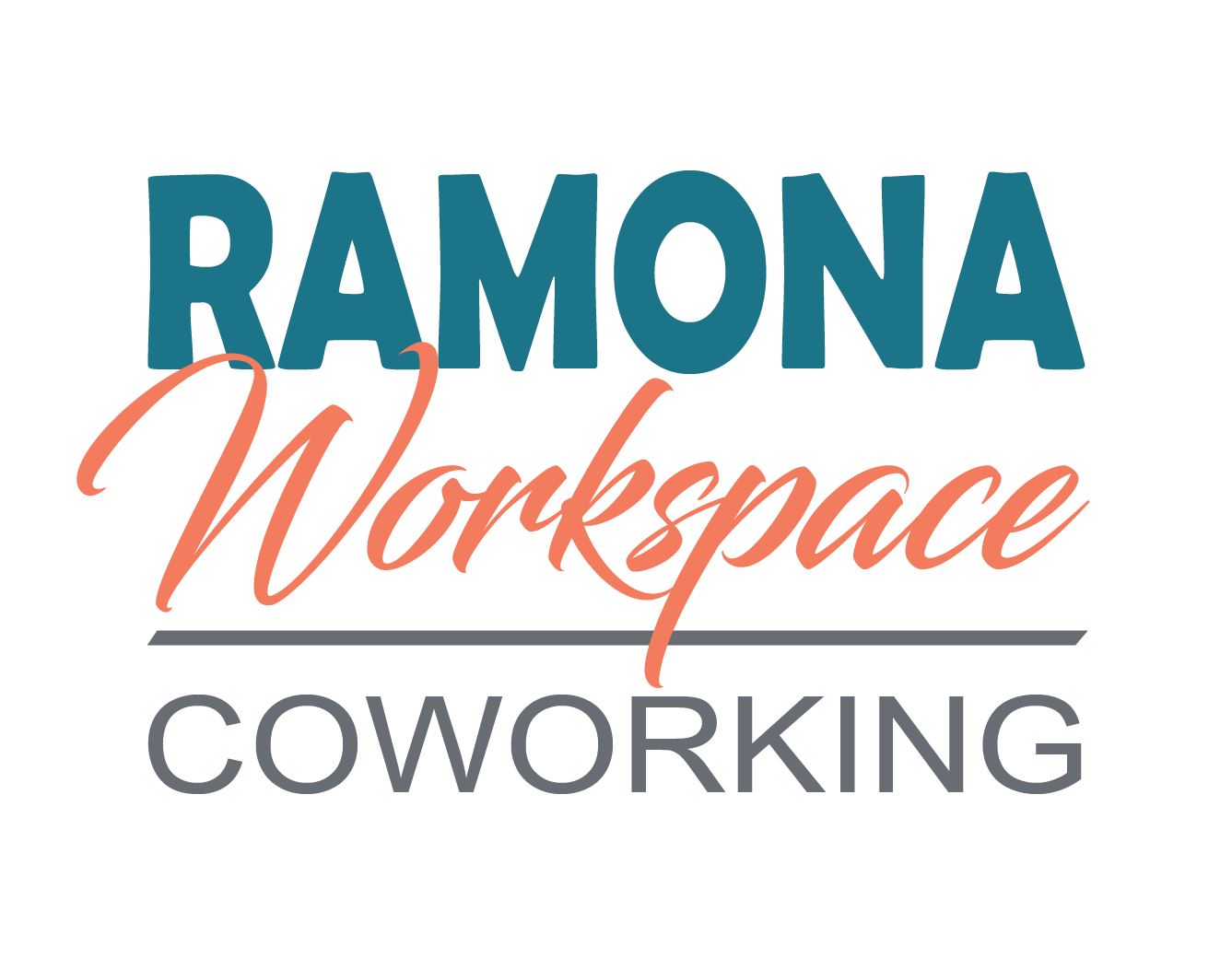 Coworking | Community | Collaborate
Welcome to Ramona Workspace. Offering memberships for workspace outside of your home. Entrepreneurs, remote workers, stay at home parents, students, everyone is welcome.
Do you need a space to work outside your home?
Do you commute down the hill and want to save gas?
Could you use a spot to check emails for a bit?
Enjoy working from home but not working "from home"?
Ramona Workspace offers memberships to suit your needs with coworking lounge spaces, dedicated desks, or private offices to run your business.
Lounge
Coworking space in our lounge
Office
Comfortable private office suite
Join Ramona Workspace with the right fit for your business, non profit, side hustle or a quiet space to check emails & shop online. A no judgement zone within these walls.
Questions? Want a tour? Ready to join?
If you have additional questions, would like a tour of our coworking space, want to try a daily drop-in or sign up for a monthly membership - contact us for an appointment.
Ready to move your work space to a more comfortable environment?
Email us & we'll find the right space for you.
Monday - Friday
9am to 4pm
Prices, availability, & hours of
operation subject to change.